Copy screens/ containers to another project
In Proto.io you can copy project elements (Screens and Containers) from the project you are currently editing, to another project. The target project has to be an active project (i.e. not archived). You can access this feature from the relevant menu item of the Project Dropdown in the Proto.io Editor, or from the context menu in the Screens and Containers list.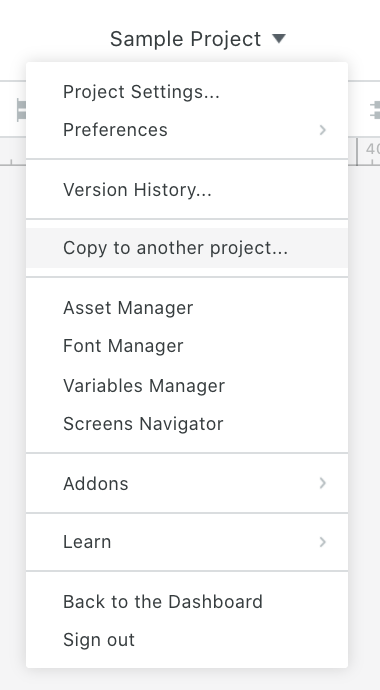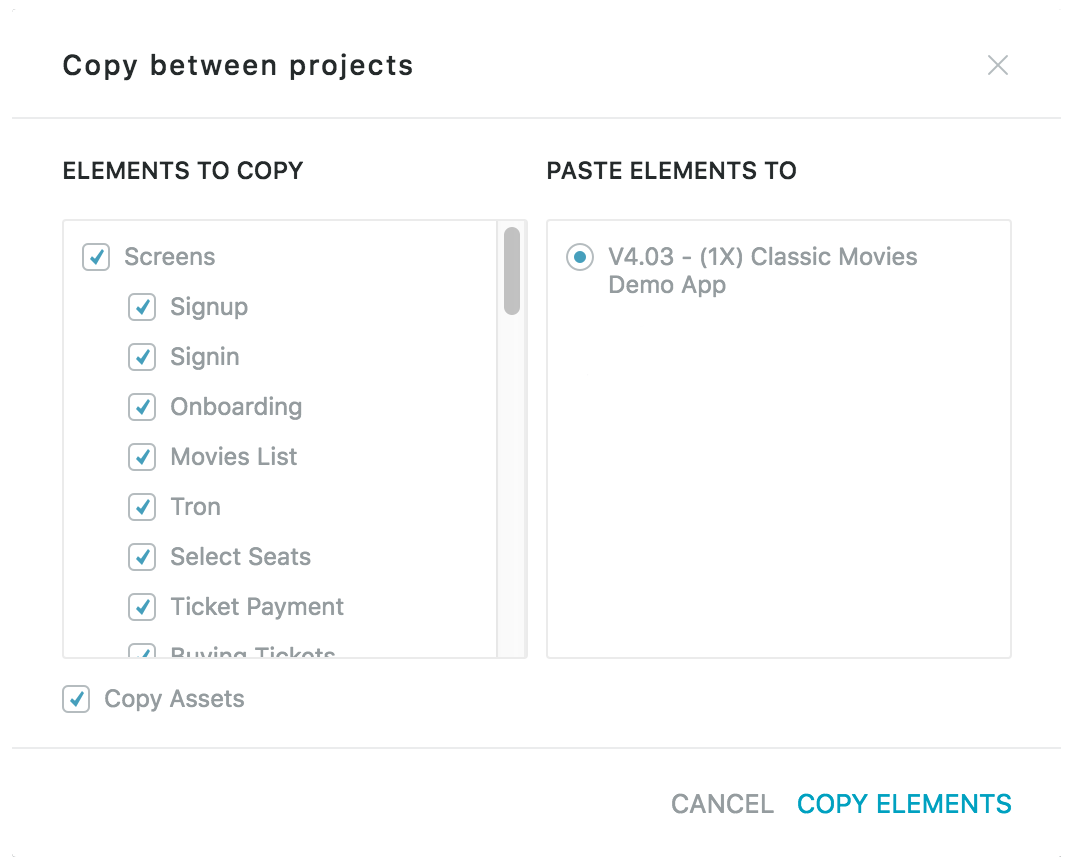 You can choose which screens and containers to copy, as well as the target project.
When copying screens, all screen states are copied as well. If a particular screen includes containers, you will either have to manually check them to be copied as well, or Proto.io will prompt you to do so in the next step. All variables used in the screens/containers copied, are copied as well.
The 'Copy Assets' option refers to your Project Assets, such as images you brought in, etc. If you uncheck this option, your screens/containers will be copied and image placeholders will appear in place of project assets.
Copying projects between accounts
To copy projects between your accounts, please contact our friendly Customer Support at support@proto.io and they'll be happy to help you.