The Asset Manager allows you to manage and organize digital assets like images, audio and video files that can be used in the project. You can multi-select assets to move, delete, download or add to your canvas.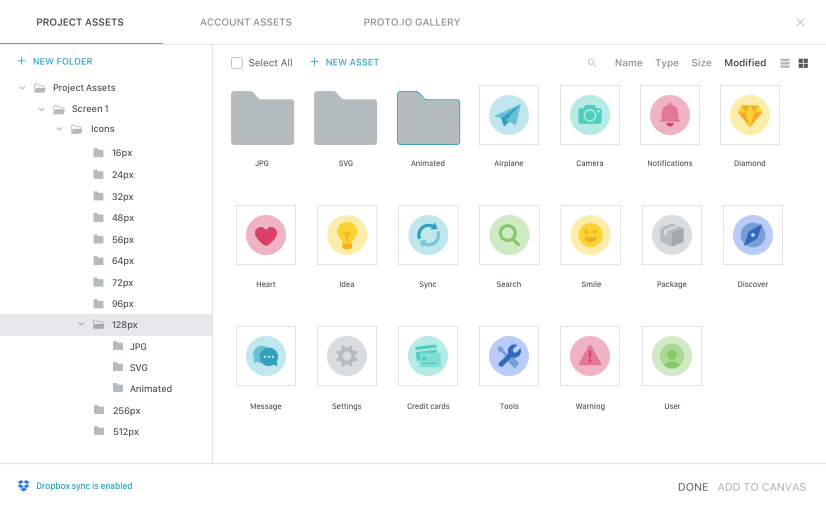 There are three types of assets:
Project assets are assets that are specific to the particular project that you work on. These assets are previewed in the bottom-right pane in the Editor (Quick Assets pane).
Account assets are available throughout your projects. A common use is for branding logos for your agency etc.
Proto.io Gallery - A gallery available in Proto.io with a large selection of UI assets like icons, backgrounds, buttons, etc. for several devices that can be used. You do not have access to upload, move or delete any assets in the gallery.
Folders
You can easily add, rename, move or delete folders to keep your assets organized.
Handling Assets
To add a new asset you can either upload an asset from your computer or you can link an asset from the Web. When linking an asset from the web, the asset does not get copied, instead, a direct reference to that asset is used.
You can also rename, download or delete assets. You can also reorganize assets by dragging them to folders on the left folders pane.
Assets can also be sorted by Last modified, File name, File type and File size.