What they say: "Userlytics is a state of the art user experience platform with a global panel of participants. Use advanced demographic filters & screening questions to watch & listen to your target Persona in a picture-in-picture format, and capture quantitative metrics. Leverage automated transcription, time-stamped annotations, & highlight reels to quickly identify usability & UX issues & share them with your team & stakeholders. Get video feedback from Real Users at all stages of your prototype design process."
Visit www.userlytics.com for more details and for setting up an account.
To get feedback on your Proto.io project, go to Share (either in the Editor or in the Dashboard under MORE >Manage Share links), create a new Share link (shared with everyone), go to the 'User Testing' tab and copy the generated link to use in Userlytics. Note that you will need a Userlytics account. Userlytics offers Proto.io users a 20% discount on every test.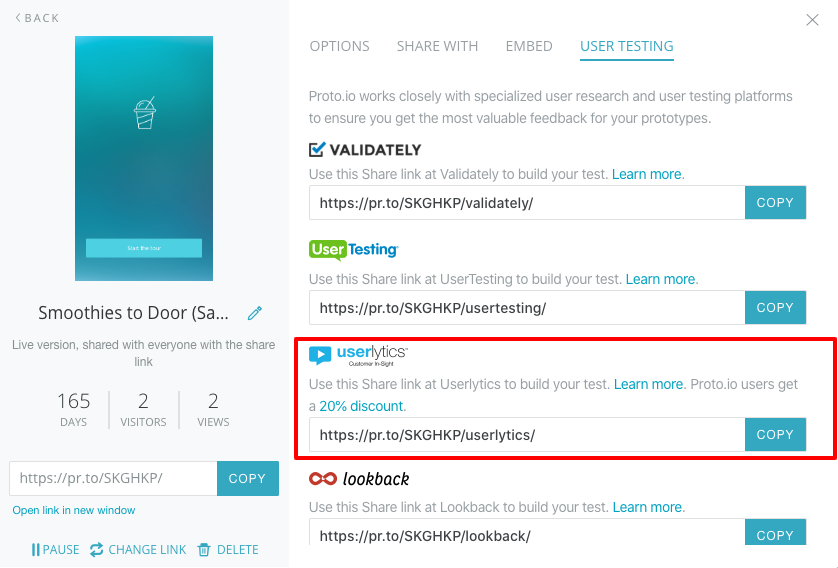 Then go to your Userlytics Dashboard (Userlytics account required) and create a new test. Use the above Share link in the relevant 'Define Starting Point URL' field as seen in the image below, and/or anywhere in the test script, as needed for your test journey.