Proto.io supports web fonts (currently Google web fonts). You can use them in your project, by adding them through the Font Manager. This will make them appear in the Font drop-down menu, in the Properties Inspector.
In the Font Manager you can browse through hundreds of available fonts (on the left) and even enter a piece of text to be used in previewing. You can sort by popularity, alphabetically, trending, date added, or number of styles. You can filter by script. When you find a font you like you have the choice to "Show styles" and perhaps choose a particular style of that font family to add, or simply "Add all", which will add the whole font family.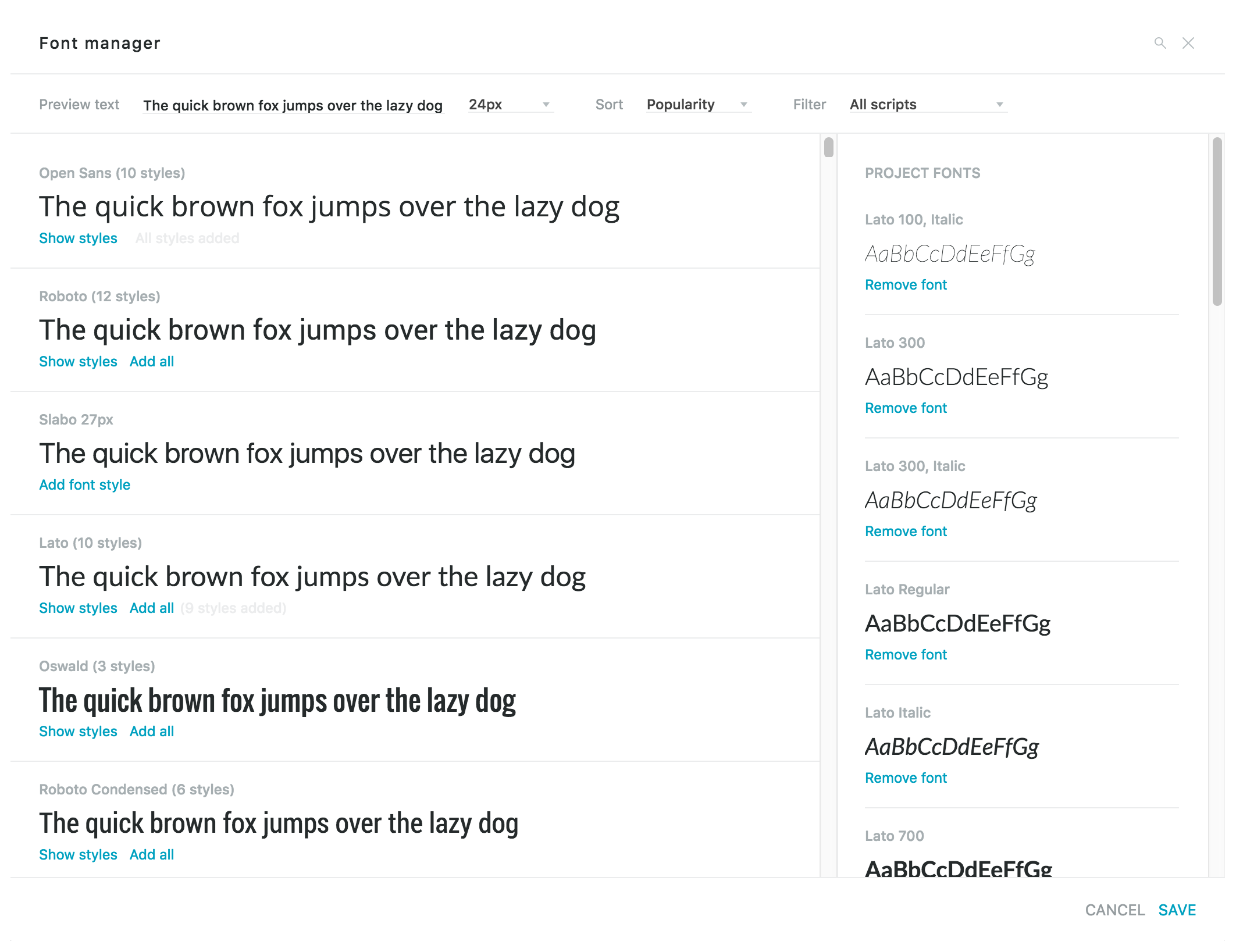 Web fonts appear the same on all browsers and devices so it is advised that web fonts are used instead of the available system fonts.