When you start your free 15-day full-featured Proto.io trial and sign in to your account, you will see 2 projects preloaded on your Dashboard.
Tutorial project: This is a low-fidelity prototype of a travel app that will guide you to become familiar with Proto.io. Move through the screens and follow the instructions in the yellow bubbles to learn the basics of prototyping in Proto.io. The prototype is incomplete and you are given instructions on how to complete it.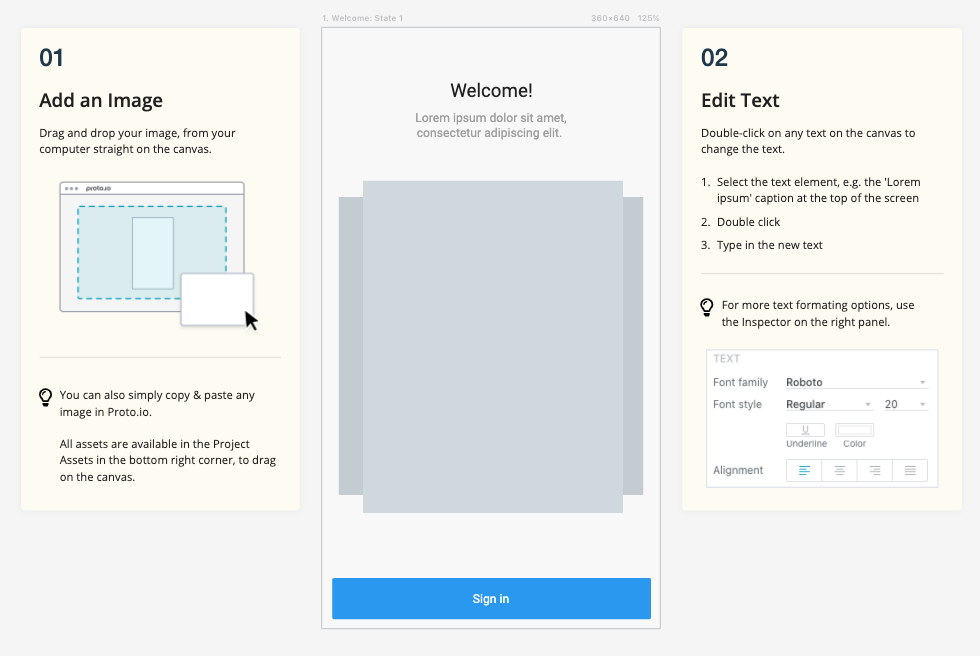 Sample project: Smoothies to Door is a completed project for you to explore the capabilities of Proto.io. You can preview it and experience how it would look and feel on a mobile device. You can also open it in the Proto.io mobile app. Try editing it and observe the changes. It demonstrates basic to intermediate-level functionality. Any advanced interactions, animations, or additional functionality are omitted on purpose.